If you're looking for a great gift idea, you can purchase gift certificates on the Booking page!
BOOK YOUR ROOM NOW
Or call (315) 771-0787

If you would like to book a corporate team building event during the day M – F, or you're in town on evenings we are closed give us a call we will try our best to accommodate you!
An escape room is a physical adventure game where you and your friends have to work together to solve puzzles, find clues, and escape within 60 minutes. Our games are very immersive with themed rooms that go along with the storyline of your adventure!
Please come and give us a try… Your adventure is here!

---
The Escape Works is for ages 12+ and everyone can contribute; it's helpful to have a wide variety of skill sets. You don't have to have any special knowledge or prior experience to solve our puzzles, but participants are able to select from a wide degree of difficulty that suits the group as a whole. No matter what your skill level is, you're bound to have fun at our escape room in downtown Watertown!
The Escape Works Inc. is a great venue for family, friends, teammates, or coworkers to work together, build problem-solving skills, and have fun! Combining your efforts to solve a series of challenges in our downtown Watertown escape room will strengthen relationships, boost morale, and create unforgettable memories!
The Escape Works Inc. is one of the best ways to connect with couples you would like to get to know better! (Or weed out the weak ones.) After spending an hour working through a wide variety of challenges, laughing a lot and bonding, your friendships can be formed around fun, indelible memories.
If you are the newest member of your company or Army unit and want to connect with your team members swiftly, The Escape Works Inc. is the place for you! In our immersive escape room environment you will have the opportunity to join with others quickly and become a more cohesive unit, built around a now-shared experience that is fun, exhilarating and memorable! The rest is up to you.
Come escape with us!
We are located in historic Downtown Watertown on the 2nd floor of the Cleveland Building on the corner of Stone and Arca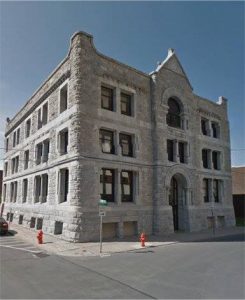 de Streets this building is one of the rare instances of an old building in Watertown not only being saved but also painstakingly moved, block by block. Originally conceived as the city's post office on Arsenal Street in 1890 by Milo Cleveland, it was moved about a block to its current location where a third floor was added while its old location became home to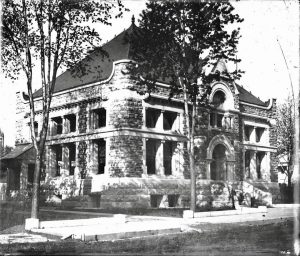 a newer post office which, coincidently, later had floors added to it. The Watertown Elks would occupy the building for a number of years then moving their operations in 1988 to Bradley Street. Jrecks Subs corporate offices occupied the building for some time and today it still functions as office space and our escape room – a seemingly rare feat for a building built in its era.